Carpet Cleaning Process - After the Cleaning Treatments and Inspection
The Carpet Cleaning Process of Sunbird Carpet Cleaning The Woodlands TX
Carpet cleaning is not a simple "out of the box" service, and has several steps before, during and after the cleaning in order to achieve the best results for the carpet cleaning. Here are the steps done to prepare for the cleaning by the cleaning technician, and then the cleaning itself.
If you missed the first steps, check them out here: Carpet Cleaning Process - the Steps Before the Cleaning Begins.
The second part can be found here: Carpet Cleaning Process - Final Preparations and Cleaning .
After the Carpet Cleaning:
Post Spot Treatment & Post Grooming - Carpet & Upholstery Cleaning Process
Once the cleaning is done and all the carpets, upholstery and rugs are nice and clean, it's time to make sure they really are clean. Once the cleaning is done, it's easy to see if any areas were missed, any spots are still there, and what condition is the carpet in post cleaning.
The post spot treatment is made to make sure all spots that were on the carpet prior to cleaning have now disappeared, if possible. Some spots are more stubborn than others, and some spots may never go away. As much as we'd like to control the removal of every stain, it's not always in the cleaners' power. Sometimes, it's a matter of what caused the stain or of the fibers itself, which deem the stain irremovable.
The post grooming is the finishing touch for a perfect looking carpet. Using a carpet groomer we will make sure your carpet fibers are in the right position, that there are no wand marks or footsteps, and that the fibers are all ready for the drying time. The grooming will help shorten the drying time, and leave your carpets looking great once all dried up.
This is also the last step of the carpet cleaning process which is done by the carpet cleaner (well, almost). From here on it's the carpet's time to dry. After the carpets dry they will look refreshed, smell great and make your home a whole lot better.
How do the carpets get dry? There are two ways. Read about drying the carpets here.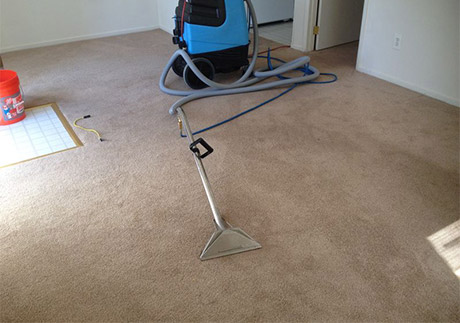 Drying the carpet - Carpet & Upholstery Cleaning Process
Drying the carpets is the next to last part of the professional carpet cleaning process. This process is mostly done naturally - letting the carpets air and dry without any aids. In most cases, this is how it should be. Carpet drying can take two to eight hours, depending on weather, climate, humidity, air traffic in the room and more. Though natural drying is better, in some cases there would be a need for dryers in closed or non-vented rooms.
Dryers for carpets are big fans, also called "high velocity air movers", the dryers' job is to keep air moving around the room, thus allowing the humidity in the carpet to leave it and dry the carpet. If the carpet cleaning was done correctly, the carpets shouldn't be anything more than slightly moist. If your carpets are soaked with water, let your carpet cleaner know before he leaves that they shouldn't be that wet. They should make sure they extract most if not all of the water from your carpets.
In most cases the dryers won't be needed, since our cleaners would make sure the hot water extraction stage is done correctly, and that our powerful cleaning machines suck whatever excessive water is in the carpets, along with all other soil, dirt, dust and contaminants.
Though this stage will continue after the cleaner leaves, there is one last stage that requires your attention and the cleaning technician. That stage is called post cleaning inspection and it really revolves around your satisfaction. Read more about Post inspection cleaning.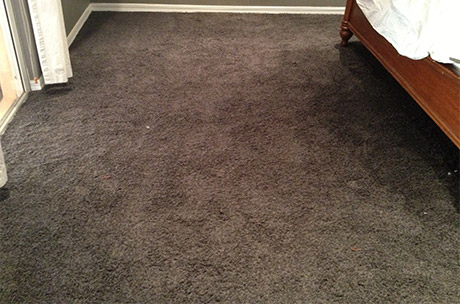 Post Cleaning Inspection - Carpet & Upholstery Cleaning Process
This is the final step, and it is all about YOUR satisfaction. At this stage, you walk around with the technician through the cleaned areas, review every room and make sure you are completely satisfied with the results.
You should look at the carpets, check that all the stains you wanted to remove were handled (as stated in the stain treatment section, not all stains can be removed, but we do our absolute best to get rid of it). If you think that something wasn't done correctly, or if you are not satisfied with any part of the service, please let our technician know. We are proud of the service we give our clients, and we want you to be a satisfied customer and a brand ambassador of Sunbird Carpet Cleaning The Woodlands TX, because we want you to be so happy you will tell everyone about it.
After the inspection our technician will ask for your review and comments, and we'd be more than glad to get your full opinion in person, in writing, on the phone or on our Google reviews page. This is also the stage where payment will be collected - you can pay by credit card, cash or checks.
After all is done, our technician and we will thank you, as we are very grateful to have you as our customer. We hope to have you as a repeat customer, and to get other customers to tell us they were so happy you recommended us.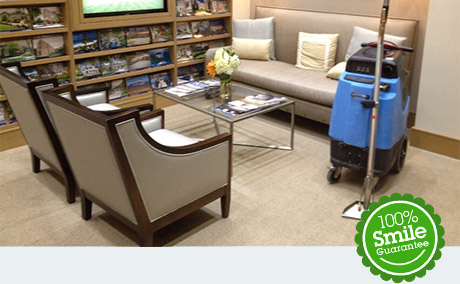 Thank You, Dear Customers!
If you're not sure about the right cleaning process and requirements for your home, why not call us and ask for a free onsite estimate? Dial 713-936-5314 or leave us a note via the Free Estimate Request Form and we'll call you to book an appointment for a free estimate on cleaning services.
A Complete Solution for Your Home!
We offer a variety of cleaning services in The Woodlands and surrounding area. As a client, you'll be able to receive all your cleaning needs from Sunbird Carpet Cleaning The Woodlands - from top to bottom. If you'd like to learn more about our cleaning services, you can see the full range of cleaning services in The Woodlands TX.
In addition, you can also read about our cleaning process, to know exactly what to expect.