Carpet Cleaning Process - Before the Cleaning Begins
The Carpet Cleaning Process of Sunbird Carpet Cleaning The Woodlands
Carpet cleaning is not a simple "out of the box" service, and requires a more thorough process to achieve the best results. The main steps of the carpet cleaning process are the same in all the reputable cleaning services companies, though there are some differences. Some companies are more thorough, some will not go through every step, and some will stick to the carpet cleaning steps.
When you book your appointment, you should know what to look for and know what questions to ask. If you are familiar with the steps of carpet cleaning, you will be able to know if your carpet cleaners are professional, and how good of results will you have when they're done.
The steps are:
Booking your appointment: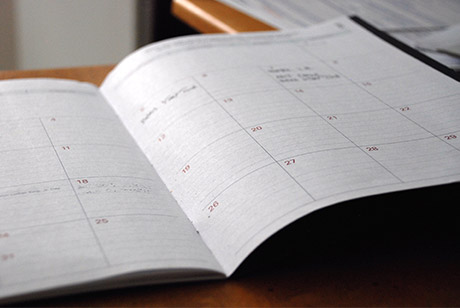 To book a cleaning appointment with Sunbird Carpet Cleaning The Woodlands TX you can either call 713-936-5314 or submit a form on our and we'll contact you by phone or email (whichever you prefer).
On the phone, we'd be more than happy to provide you with more details about our services, hear which cleaning services you need, and we might be able to provide a preliminary pricing for it (which is only an estimate, since we cannot see your carpets over the phone).
Arrival and Pre-Inspection - Carpet & Upholstery Cleaning Process
Our cleaning technician will arrive at your location during the window of arrival. The 2 hour window of arrival allows us to provide each client with the best service and attention without being stressed over time to get to the next customer. We also call 30 minutes in advance to give you a "heads up" and let you know we're on time.
When our cleaning technician gets to your home or office, they will walk with you through the areas you want to get cleaned. During this walk-through, you should point out high traffic areas, stains, and any extra information you'd like us to pay special attention to. Our technicians are professionals, but they are not mind readers, and to perform well they need all the information they can have about your carpets. This is a great time to tell us if the rug you asked us to clean is from your grandma and is pretty old, or the upholstery cleaning you ordered is due to a pet stain or some wine spill.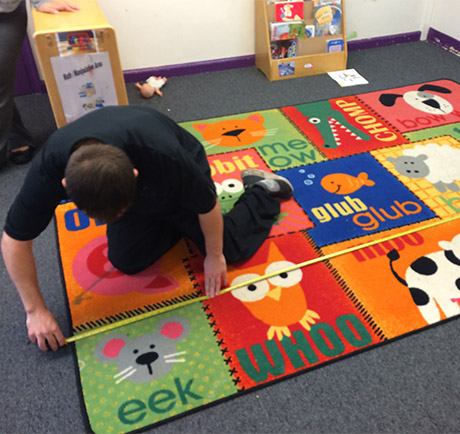 Another important thing to mention is if you used any chemicals or detergents on the carpets, rugs or upholstery. Some of these chemicals may react with our detergents and solutions, and end up causing problems which may not be solvable.
During this Pre-Inspection, the technician will look for stains, soil and dirt in your carpets, and other contaminants which would require his attention. They would need to check the carpets condition, its style and fiber length, and if there are any odors. Checking the carpets' condition is important to establish the type of cleaning required, and which additional treatments are required (if any). What additional treatments? Read here for an overview: The Carpet Cleaning Process of Sunbird Carpet Cleaning The Woodlands.
Pre-Vacuum - Carpet & Upholstery Cleaning Process
Pre-Vacuum is an important part of the carpet cleaning process. After the pre-inspection, the technician will know which parts of your home and carpets are heavily soiled and should get a little extra attention. The pre-vacuum will be done using a more powerful version of your home vacuum cleaner. The added power provides extra soil extraction, and will help the carpet cleaning process to be more effective.
One important thing to notice when your carpet cleaning expert vacuums your carpets is whether he's using a HEPA filtered vacuum or not. This is important as HEPA filtered vacuums are not only more effective, they are also healthier. The HEPA filter takes care of very small particles, including dust, pollen, bacteria and other contaminants laying deep in your carpet and upholstery.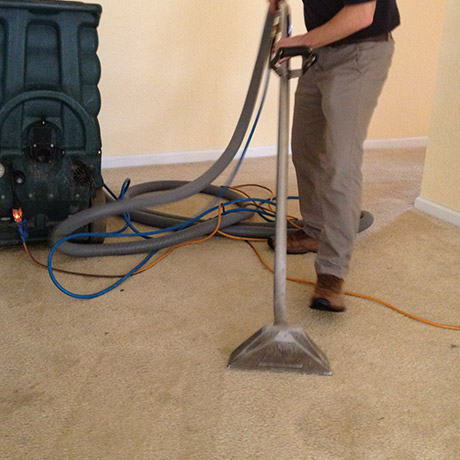 HEPA filters (High Efficiency Particulate Air Filter) are today an industry standard, but still there are some vacuums which do not include the HEPA filter. The vacuums with HEPA filters usually cost more (sometimes several times more), but if you or someone in your family has allergies, or you own a pet - HEPA filtered vacuum is a must, at least in our opinion.
Let our technician know if you vacuum regularly or not, and when was the last time you vacuumed. They'll be able to assess better the carpet cleaning you need, providing you with the best cleaning results as Sunbird Carpet Cleaning The Woodlands provides all its customers in The Woodlands, TX.
In some cases, our technician will decide that pre-vacuum is not required, and will go to the next step - preparing the areas for cleaning.
Moving Furniture, Obstacles and Expensive Belongings - Carpet & Upholstery Cleaning Process
Remove breakable and expensive belongings: Before the carpet cleaners arrive, you should make sure they can work as easily and as conveniently as possible. This means you should remove all expensive & breakable belongings away from the cleaned areas, including porcelains, fine china, collectibles and any item you really care about and may be hit or knocked down during the cleaning.
Move obstacles that will prevent cleaning the carpeted area: if there are items or other obstacles in the area to be cleaned, it may obstruct the cleaner and decrease the cleaning efficiency. Some of the obstacles can be items that you're quite used to seeing around - your pet's bed, or maybe a doll house in your kids' play room. In addition, you should collect any items resting on the floor - toys, small rugs or mats, boxes, and other items preventing a thorough cleaning by our cleaning technician.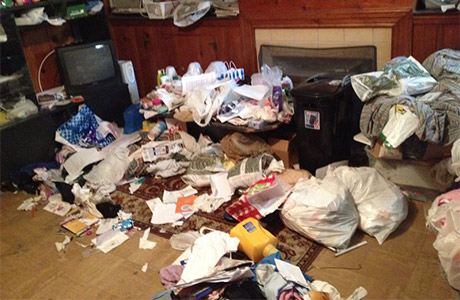 Move Furniture (if necessary): Carpet cleaners, in most cases, won't move furniture out of the way - especially not heavy furniture. Some of the companies will charge you extra for moving the furniture, as it requires time from the cleaning team. If your cleaners don't agree to move furniture, please be understanding as in some cases this is a matter of workers insurance (employees can get hurt carrying heavy stuff). Lighter furniture may be moved by the cleaners, but be sure to verify what's moved and what's not by calling and talking to the cleaning company.
If you can, it is wise to clear the room completely before Sunbird Carpet Cleaning The Woodlands arrive, so we can make sure the whole room is cleaned thoroughly and that you get your clean carpets, just like you should. If you have small furniture (coffee table or small chairs) move them as well, though in most cases they will probably not be a disturbance.
Contact Us Now!
If you're not sure if the furniture is in the way, why not call us and talk to us? Dial 713-936-5314 or leave us a note via the and we'll contact you.
If you want to read what happens afterwards, and how the carpet cleaning gets done, go to Carpet Cleaning Process - Final Preparations and Cleaning.
There are also several steps done after the cleaning is done, and you can read all about it here: Carpet Cleaning Process - After the Cleaning Treatments and Inspection.
One-Stop Shop for Cleaning in The Woodlands
As a client, you'll be able to receive all your cleaning needs from Sunbird Carpet Cleaning The Woodlands. Wood Floors, Carpets, Rugs, Fabric furniture, leather upholstery - we clean it all. See the full range of cleaning services in The Woodlands TX or a specific service: